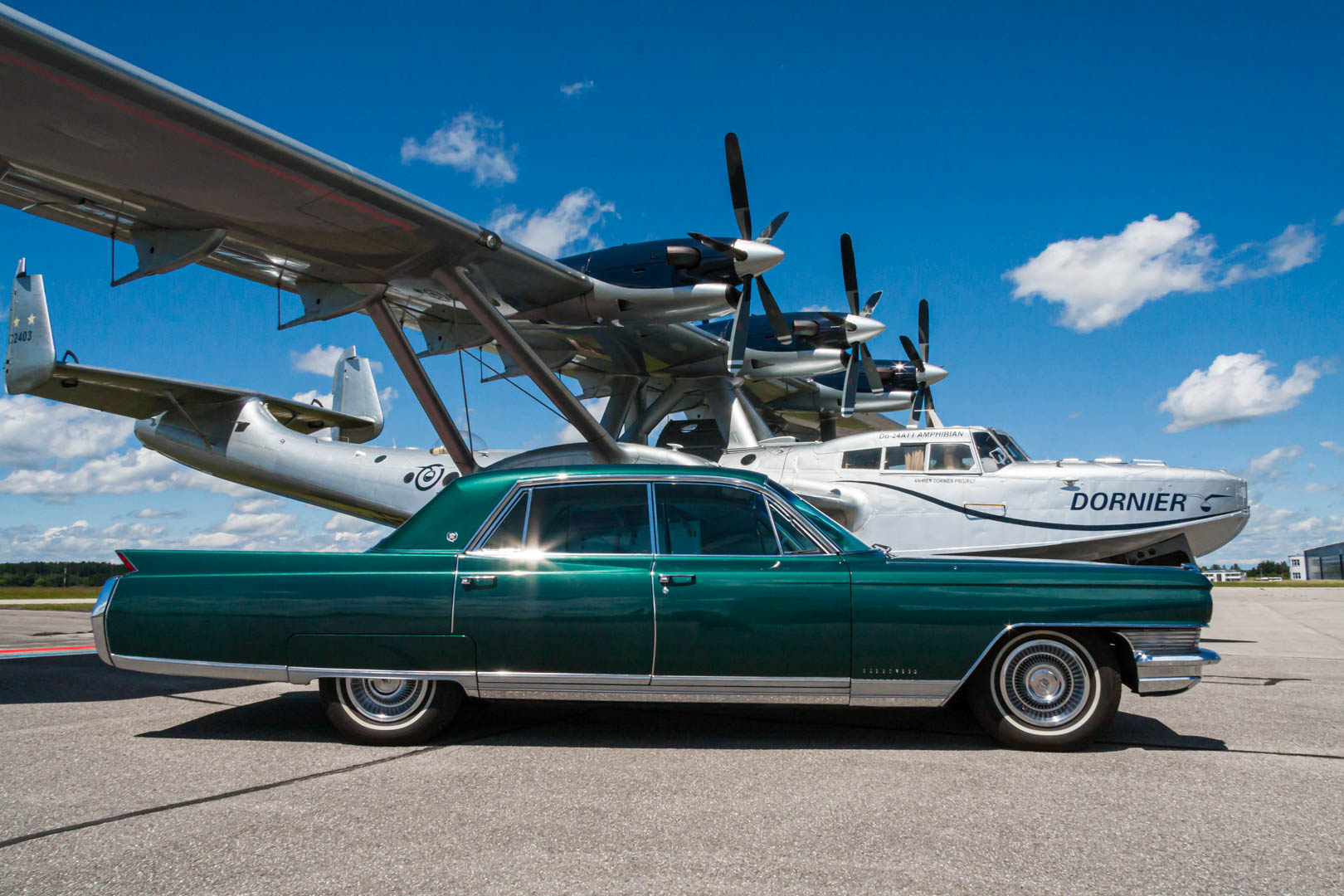 Welcome to the website about my
1964 Cadillac Fleetwood Sixty Special,
1968 Cadillac Fleetwood Brougham
and more...
Fleetwood
Originally, the Fleetwood Metal Body Co. was a body shop that produced custom and one-off bodies for numerous luxury vehicles. Later, the Fisher Body Company was bought out and eventually acquired outright by General Motors in 1926. From then on, Fisher bodies were reserved almost exclusively for the more upscale models of the Cadillac brand.
Later, the Fisher department also built the bodies for other GM brands. However, the additional designation "Fleetwood" was always reserved for the upper Cadillac models.
Brougham
Where does the name brougham (pronounced /ˈbruːm/, /ˈbruːəm/, /ˈbroʊm/, or /ˈbroʊəm/) come from? In the last half of the 19th century, four-wheeled, closed carriages were referred to as broughams. This was later adopted in automobiles as well. Usually these were the better equipped vehicles, often with vinyl roofs. In some cases it was an equipment line, and in the case of Cadillac, even initially a separate model. The 1957 to 1960 Cadillac Eldorado Brougham was the top model and even more expensive and better equipped than a Rolls Royce.
From 1965 there was in addition to the Fleetwood Sixty Special the even better equipment variant, the Fleetwood Brougham.